Frequently Asked Questions below the video
Meeting Point
The meeting point for the New Year party is NOT the same as our regular pub crawls!!! For the New Year Party, we will meet directly at the ROCK CLASSIC bar: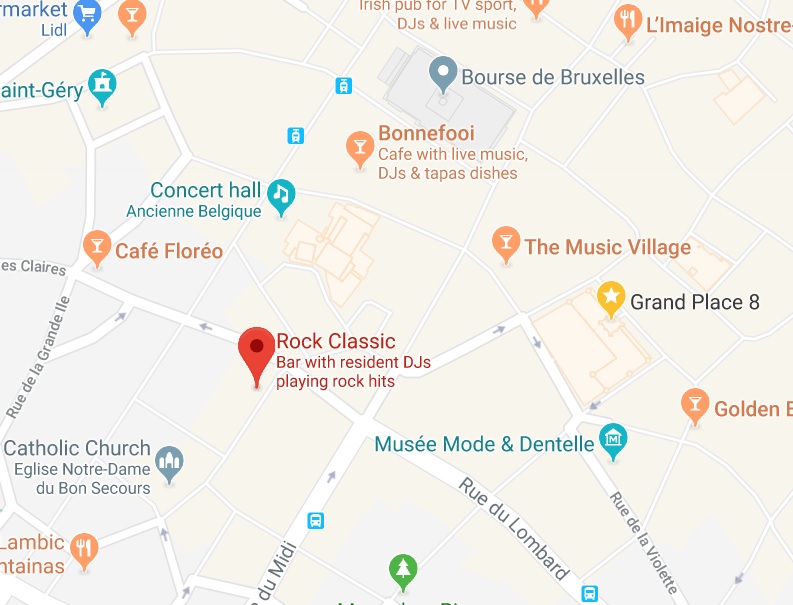 Address: Rue du Marche au Charbon 55, 1000 Bruxelles
Map: https://goo.gl/maps/SeQ5BmAJ9Ak
GPS Coordinates: 50.846210, 4.348621

What do I get with my ticket ?
A lot of free drinks during the night: a welcome glass of blubbles, Belgian shots (its tasty and actually contains alcohol), a cocktail (jager bomb) and a pint of beer! But if you think that's not enough and you want to drink more, we have special deals with the bars we go to, with your Brussels Pub Crawl wirstband you will get extra discounts like beers for 1€ and cocktails for cheap!
What about fireworks?
For security reasons the fireworks will happen outside of the city center, by the atomium, that's roughly 9KM from us, so you won't see them.
Is there any drinking age in Belgium?
Yes, its 16 for beer and 18 for stronger liquors. Even if that does not occur often, bar staff might ask you for ID. If you are under 18 years old and wanna join, you need to come with someone responsible for you. That person has to be 18 years old or older.
Do I have to book in advance?
Booking in advance is strongly recommended and is cheaper! Enjoy our early bird discount. If we get too many people to pre-book the New Year Pub Crawl, then we won't accept walk-ins. Click here to access the booking page.

-----------
Here are some Frequently Asked Questions, if you have another one, drop us a line contact@brusselspubcrawl.com